September PDM – Dealing With Count-Based Data: Which Chart Do I Choose?
September 14, 2022 @ 6:00 PM

-

8:30 PM

EST

Free
To celebrate our first in-person PDM, the Mid-Hudson Chapter will pay for the meals!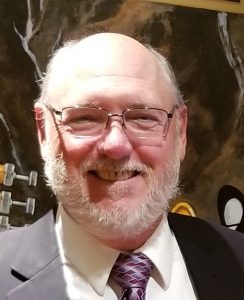 Dave Northcutt, ASQ CQE, INFORMS CAP
When dealing with quality data, it is common to be presented with data that deal with counts, or attributes.  This immediately raises the question, what is the most appropriate way to chart these data?  In this seminar, we will discuss the characteristics of count-based data, the various charts that are available, the pros and cons of each, and an alternative that may surprise you.  Topics will include:
Characteristics of count-based data
A brief history of the charts for count-based data
The p-chart, the np-chart, the c-chart, and the u-chart, and when to use each one
Is there a better way?
Dave Northcutt is a retired Industrial Statistician with over 35 years of experience driving improvements in the IT industry.  Dave was most recently an IBM Distinguished Engineer specializing in data analysis, predictive modelling, and continual improvement in IBM's services business.  Dave has worked with teams around the world to help them improve their businesses by helping them to understand their data.  Throughout his career, Dave has always sought to make the teams he worked with self-sufficient, not simply give them the answers.  Dave holds Master's degrees in Economics (Northwestern), Computer Science (Univ. of Illinois at Chicago), and Statistics (Rutgers), and is an ASQ Certified Quality Engineer and an INFORMS Certified Analytics Professional.