May PDM – The Ins and Outs of Customer Satisfaction Measurement
May 10 @ 6:00 PM

-

8:30 PM

EDT

Free
Please register by End of Day, Tuesday, May 9.  Attendees will order from the menu and pay for their own meal.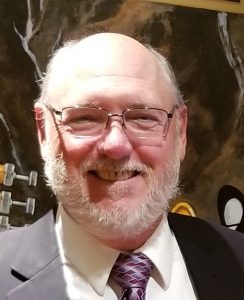 Dave Northcutt, ASQ CQE, INFORMS CAP
We've all been part of a customer satisfaction survey at one point or another…maybe more than we'd like.  You may even have sent some surveys yourself.  Have you ever wondered what are some best practices for making sure you get the most insight from your efforts?  If so, then this session is for you. In this overview of Measuring Customer Satisfaction, we will discuss:
How to select the correct customers to survey
How to ask questions that give you the most insight, especially when customers are not completely satisfied
How to design surveys that people are likely to complete
The four most common types of survey error and how to control them
How to analyze your surveys and present the information
How to use your results to improve customer satisfaction
How to track customer satisfaction over time to show improvement
Alternatives to surveys
Dave Northcutt is a retired Industrial Statistician with over 40 years of experience driving improvements in the IT industry.  Dave was most recently an IBM Distinguished Engineer specializing in data analysis, predictive modelling, and continual improvement in IBM's services business.  Dave has worked with teams around the world to help them improve their businesses by helping them to understand their data.  Throughout his career, Dave has always sought to make the teams he works with self-sufficient, not simply give them the answers.  Dave holds Master's degrees in Economics (Northwestern), Computer Science (Univ. of Illinois at Chicago), and Statistics (Rutgers), and is an ASQ Certified Quality Engineer and an INFORMS Certified Analytics Professional.