March Webex PDM – The Power of Customer Satisfaction Sensitivity Analysis
March 10, 2021 @ 7:00 PM

-

8:30 PM

EST

Free
Please register by Tuesday, March 9.  You will receive the Webex link in your registration receipt.
ADVISORY DATA SCIENTIST  & GTS DIGITAL WORKPLACE SERVICES/SERVICE DELIVERY QUALITY LEADER
QUALITY SERVICES TEAM LEAD, NORTH AMERICA SERVICE DELIVERY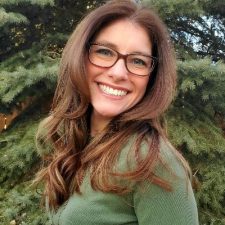 The Power of Customer Satisfaction Sensitivity Analysis
What is the best approach for formulating improvement actions based on customer satisfaction survey results?  Where should the focus be placed, on the satisfied or the dissatisfied replies?  On the survey question responses or the comments?  Often when customer satisfaction data is reviewed the inclination is to concentrate on the dissatisfied surveys and comments.  Given that typically the majority of the surveys returned are satisfied, this leaves teams focusing on only a subset of the responses received.  If teams are only looking at a small portion of the data, how likely are they to create improvement actions that will actually increase customer satisfaction?
Jeff and Jamie will demonstrate the value of customer satisfaction survey reporting where the regression analysis and the cause table data from both satisfied and dissatisfied surveys are streamlined into a single, easy to read table.
About Jeff:
Jeff Biegel is part of IBM's Digital Workplace Services and acts as its Global quality lead. He is an Open Group certified Advisory Data Scientist. Jeff brings over 20 years of service desk experience to the table. He began his career as a level one agent and quickly moved on to be the Team Lead for the Executive Support Service Desk.  He later became an associate project manager working to onboard new commercial contracts. He is now  responsible for providing reporting and data analysis to multiple stake holders in the DWS organization. Jeff enjoys analyzing data and processes using his data scientist skills and is always striving to provide continual improvement to the organization. 
About Jamie:
Jamie Everhart is the Team Lead of the North America Quality Team supporting service desks at IBM.  The team is responsible for several quality programs including customer satisfaction, quality telemonitoring, and service level agreement management.  Jamie has 20 years of service with IBM, all of which have been in support of the service desk.  She began as an agent in 2000 and quickly found her niche in the area of quality.  Jamie is an advocate for positive customer experiences and looks for every opportunity to raise awareness through coaching and mentoring.